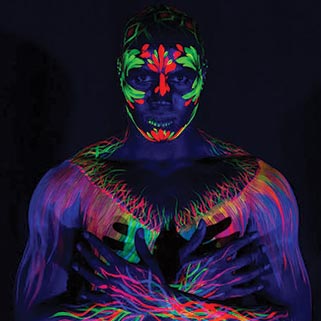 Femme Fatale Quatre Body Art
FANTASTIC BODY PAINTING & STUNNING SUNSETS: FEMME FATALE QUATRE BODY ART AT SUNSET PIER
Our talented all girl artistry team has won many Fantasy Fest contests with their living art pieces and we want to make you our next canvas!  From small body art pieces to a full body painting we can help your imaginations run wild.  Now booking appointments, call or text 850-596-4065.
Walk-ups available on most days.  Prices start at $40 and up, see Facebook Page Femme Fatale Quatre Body Art for a full price listing.
We will also have waterproof and sweat proof options available, as well as a bling bar for all of you glitter junkies!
Come join us at Sunset Pier for fantastic body art, sunsets, music, fun and food.  Fantasy Fest Website